Cottonseed oil pressing line
includes three major steps which are seed cleaning, oil extracting and oil refining. KMEC is specialized in customizing small scale oil production unit with different capacities. The cottonseed oil pressing line we offered is of high quality, easy to operate, safe but needs less investment.
Main Process of Cottonseed Oil Pressing
The process of cottonseed oil pressing contains cottonseed cleaning, cooking, cottonseed oil extracting, and crude oil filtering. If you want to get purer oil, you can also pick up our small oil refining line to further refine the cottonseed oil.

Main Equipment of the Cottonseed Oil Pressing Line
The integrated oil press machine combines oil pressing and filtering in one machine; if screw oil press is chosen, you are able to pick up filter press to help refine purer oil or you can just choose to set up a
small scale oil refinery line
.
Cleaning Sieve
Model: 6SX-1200
Capacity: 3~5T/H
Power: 1.5KW
Net Weight: 300KG
Outside Size:2350*1350*1300MM
Cooker
Model: 6GT-700
Capacity:150~200KG/h
Power: 1.5KW
Net Weight: 160KG
Outside Size:1525*1220*1490MM
Oil Filter Press
Model: 6LB-250
Capacity: 200kg/hr
Power: 1.1kw
Weight: 470kg
Working Pressure: 0.3-0.4MPa
Dimension: 1300*750*700mm
Screw Elevator
Model: STS-5
Capacity: 1~2T/H
Power: 1.5KW
Net Weight: 200KGS
Outside Size:2880*1080*575mm
Screw Oil Press
Model: YZS-100
Capacity: 4-5MT/24H
Power: 7.5KW & 15HP
Outside Size: 1910*610*765mm
Weight: 550kg
Integrated Oil Press
Model: YZS-100A
Capacity: 5T/24H
Power: 7.5+1.1KW
Outside Size: 2270x750x1820mm
&n bsp; 1220*590*600mm
Weight: 780KG

Features of Cottonseed Oil Pressing Line
Wide application for various seeds and nuts;
Easy to operate, install and commissioning;
Small investment, fewer land space, fewer labor but with the complete function of the production.
The semi-continuous can avoid the unstable material feeding caused by manual and can make the worker safety more under the higher temperature working situation.

Cottonseed Oil Information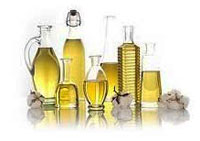 Cottonseed oil in its natural unhydrogenated state has no cholesterol and does not contain trans fatty acids. However, it does contain over 50% omega-6 fatty acids and only trace amounts of omega-3 fatty acids, and the imbalance is considered unhealthy if not used in moderation or balanced elsewhere in the diet. Furthermore, these polyunsaturated fats can potentially go rancid during the extraction process.
Cottonseed oil is a vegetable oil extracted from the seeds of the cotton plant after the cotton lint has been removed. Oils extracted from cottonseed must be refined to remove gossypol, a naturally occurring toxin that protects the cotton plant from insect damage. Therefore, unrefined cottonseed oil is sometimes used as a pesticide.