coconut oil pressing line
is mechanically driven. The whole line connects each oil press equipment together to create a semi-continuous production line that can extract coconut oil from copra for greater efficiency.
KMEC provide customized oil production unit for different kinds of vegetable seeds and nuts. From 1tpd to 20tpd or even larger daily production capacity, KMEC can always satisfy your oil making needs! Little investment, high profit, easy to return!

Coconut Oil Pressing Line Main Process
Nowadays, the process of coconut oil pressing is done by pressing copra to produce coconut oil (70%); the by-product is known as copra oil cake or copra oil meal (30%). The main process includes copra cleaning, cooking, copra pressing and filtering. If you are using an
integrated oil press
then you do not need the filter press.

Coconut Oil Pressing Line Main Machines
Cleaning Sieve
Model: 6SX-1200
Capacity: 3~5T/H
Power: 1.5KW
Net Weight: 300KG
Outside Size:2350*1350*1300MM
Cooker
Model: 6GT-700
Capacity:150~200KG/h
Power: 1.5KW
Net Weight: 160KG
Outside Size:1525*1220*1490MM
Oil Filter Press
Model: 6LB-250
Capacity: 200kg/hr
Power: 1.1kw
Weight: 470kg
Working Pressure: 0.3-0.4MPa
Dimension: 1300*750*700mm
Screw Elevator
Model: STS-5
Capacity: 1~2T/H
Power: 1.5KW
Net Weight: 200KGS
Outside Size:2880*1080*575mm
Screw Oil Press
Model: YZS-100
Capacity: 4-5MT/24H
Power: 7.5KW & 15HP
Outside Size: 1910*610*765mm
Weight: 550kg
Integrated Oil Press
Model: YZS-100A
Capacity: 5T/24H
Power: 7.5+1.1KW
Outside Size: 2270x750x1820mm
1220*590*600mm
Weight: 780KG
Features of Coconut Oil Pressing Line

Coconut Oil and Coconut Oil Meal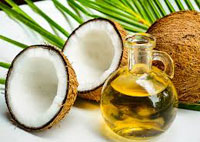 Coconut oil is commonly applied in cooking, especially for frying and is a common flavor in many South Asian areas. It was represented in a New York Times article as having a haunting, nutty,flavor that also has a feel of sweetness.
Coconut oil can be extracted using either mechanical presses, or solvents (hexane). Mechanical pressed copra meal is of higher feeding value, because it contains typically 8-12% oil, whereas the solvent extracted copra meal contains only 2-4% oil. Premium quality copra oil meal can also contain 20-22% crude protein, and <20ppb aflatoxin.Coconut oil can be used as a skin moisturizing, helping with dry skin and prevents protein loss when used in hair.
Copra oil meal is used as forage for horses and cattle. Its high oil levels and protein are fattening for livestock. The protein in copra oil meal has been heat treated and provides a source of high quality protein for cattle, sheep and deer, because it does not break down in the rumen. High quality copra oil meal contains <12% non structural carbohydrate (NSC) which makes this product well suited for feeding to all horses that are inclined to ulcers, insulin resistance, colic, tying up, and acidosis.