|
products
|
screw oil press
|
Model: YZS-130 Screw oil press
Capacity: 9-12T per 24Hours
Power: 18.5kW/3-phase/1440rpm
Size: 2320 x 700 x 780mm
Weight: 820kg
Click on the picture to zoom in
YZS-130 screw oil press is an advanced oil expeller machine which maintains the benefits of a traditional oil press but with a sturdier structure, and adds an automatic heater for hot extrusion and increases the rate of oil output. It is capable of pre-pressing in submerging oil workshops. The Model YZS-130 oil pressing equipment has a large capacity and feature reliable performance. It is favored by large and medium-sized sized oil extrusion workshops. This oil press processes seeds from a variety of oil plants, and has achieved customer satisfaction in many markets.
Functional Characteristics of YZS-130 Oil Press
★
Energy saving: Decrease 40% electrical power with the same output
★
Labor saving: Decrease 60% labor saving, one or two people can start production.
★
Wide use: A multi-purpose machine that can press more than 20 oil plants such as peanut, sesame,rapeseed, soybeans, oil sunflowers, flax and so on.
★
Oily pure: Vacuum filter residue to guarantee the oil and pure.
★
Small size: only 10m2-20m2 can meet the needs of production.
What is Palm Kernel Oil?
The palm kernel is the edible seed of the oil palm tree.The fruit yields two distinct oils—palm oil derived from the outer parts of the fruit, and palm kernel oil derived from the kernel. Palm-kernel oil is an oil which is extracted from the seeds of the oil palm, a tree native to Africa and widely cultivated in Africa and parts of Asia.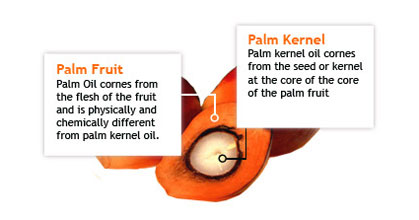 Main Process of Mechanical Extraction for Palm Kernel Oil
Mechanical extraction processes are suitable for both small- and large- capacity operations. Below are the three basic steps:
★
Pre-treatment of Palm Kernels: Proper kernel pre-treatment is necessary to efficiently extract the oil from the kernels. The feed kernels must first be cleaned of foreign materials that may cause damage to you screw presses.
★
Extract Oil by Screw Oil Press: Prepared materials are feed into the screw press to expeller oil.
★
Crude Oil Clarification: The expelled oil invariably contains a certain quantity of 'fines and foots' that need to be removed. A filter press is used to clarify the oil.