|
products
|
screw oil press
|
What is a Screw Oil Press?
Screw oil press is a screw-driven oil making machine that used to extract oil from seeds and kernels for edible or biofuel purposes. Our YZS series Oil Press Machines can process a great many plant seed such as peanut, soybean, sunflower seeds, sesame seed, cottonseed, rapeseeds, corn germ, coconut, palm kernel, jatropha seed, hemp seed, castor seed etc.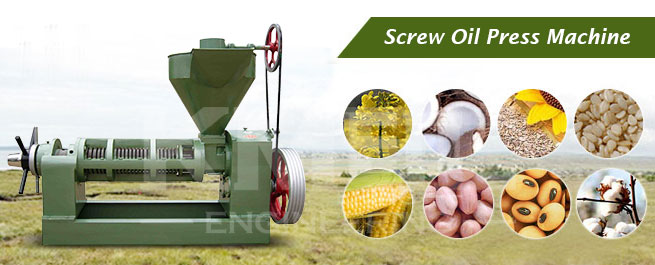 Structure of the Screw Oil Press
Screw type oil press machine is mainly composed of feeder, gearbox, pressing cage, screw shaft and machine stand etc. Pressing chamber is the key part of the machinery which including pressing cage and a screw shaft rotating in the cage. You can also equip the expeller with motor, diesel engine, or electrical control cabinet as you like. An electric cabinet can help control the whole working procedure.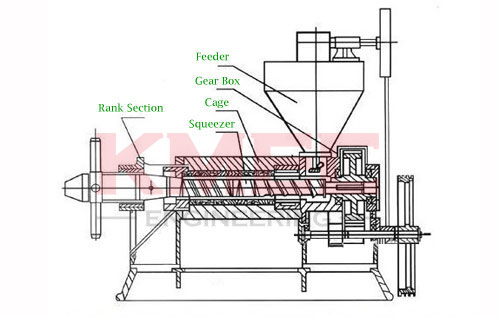 How Does a Screw Oil Press Work?
A screw type oil making machine that presses oil seeds through a caged barrel-like cavity. Raw materials enter one side of the press and waste products exit the other side. The machine uses friction and continuous pressure from the screw drives to move and compress the seed material. The oil seeps through small openings that do not allow seed fiber solids to pass through. Afterward, the pressed seeds are formed into a hardened cake, which is removed from the machine.

Why Choose KMEC Screw Oil Press Machine?
★ Wide application for various vegetable oil seeds.
★ Simple design and easy operation.
★ Continuous working with low noise.
★ High rate of oil yield.
★ Energy saving

We offer oil press machines with different models and capacities. Below are the technical data of each model, there is always one oil press can meets your oil making needs! Start a low investment business today with KMEC screw oil press machine, we are always at your service!
Screw Oil Press Spare Parts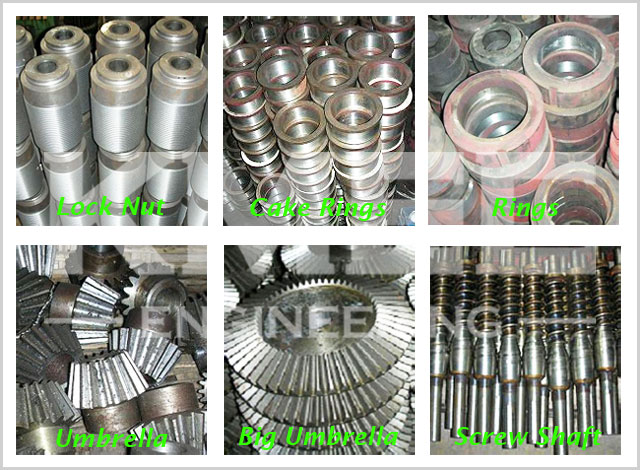 Preparatory Work Before Starting an Oil Press
★
Tighten every bolt,nut, check is there any loose or damage in the parts. Lubricate sheave and turn it make sure it is movable or intervented with other parts.
★
Remove any foreign articles, e.g. stones, iron scraps etc. to avoid damaging the machine.
★
Before operating, adjust clearance between screw shaft and cake outlet ring by return the shaft for 2-4 circles when they touched against each other. After adjustment, operation the machine idly for 5 minutres, make sure there is no any unusual sound, and then feed in.
The Working Screw Oil Press
Pressing Methods for Some Main Material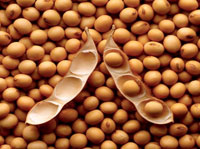 Soybeans
: There are two ways of extruding soybean oil in mini soya oil mill plant. They are hot pressing and cold pressing. (1) Hot Pressing: Soybeans – Selecting – Prepressing – Heating -- Pressing.
First select soybeans and remove foreign particles, then soften the material by breaking and adding water of 7- 8% and
then steam them to 115C, beans will be ready for pressing.
(2) Cold Pressing:Soybeans -- Selecting-- Pressing (in case of adequate water content).
Rape Seeds: Methods of hot pressing and cold pressing with rapeseed oil press can also be used to extruding rapeseed oil in . Hot pressing is recommended for the reason that oil extracted by the method of hot pressing is of higher quality and higher oil output rate.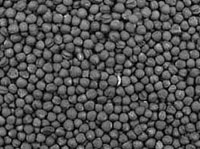 (1) Hot Pressing: Rapeseeds – Selecting – Prepressing – Heating -- Pressing.
When using the method of hot pressing, to remove foreign particles by selection, then check water content as described above , in
case of too dry. Add 2.5-3% of water, normally two times extruding is enough.
(2) Cold Pressing: Rapeseeds -- Selecting-- Pressing (in case of adequate water content).
When using the method of cold pressing, pre-press and heat the seeds after selecting the material. Add 2-3% .of water and await
till look coffee color and temperature 110- 120C, then ready for pressing.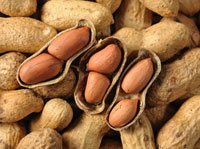 Groundnuts Kernel:
Cold and hot pressing are both available, but hot pressing methods have better effect than cold pressing. Firstly crack or pre-press groundnut kernels then steam them for 1.5-2 hours, temperature should control about 120C and the water content control about 3%. Normal pressing starts at temperature of 85C or crack them firstly and at a pol. add 7- 8% of water. Look coffee color will be ready for pressing. If groundnuts with shells, you should remove the shell in advance by a peanut sheller, then it can be used for groundnut oil mill plant.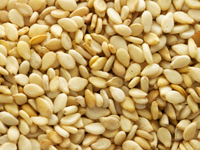 Sesame: Roast the sesame seeds until light gray with a burst phenomenon before pressing. At the same time, the sesame oil will outflow when pinching the sesame seed with your hand. Using big fire to roast sesame seeds, the temperature may be 120-150℃. Then press the roasted sesame seeds thoroughly sesame oil extraction machine to get the pure oil at one time. And the sesame oil meal(de-oiled cake) has strip shape with 0.7-15mm thickness.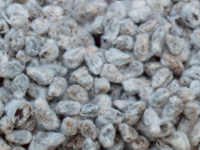 Cotton seeds: before pressing cotton seeds, roaste the oil seeds until light yellow, the seeds temperature is 120-130℃. Then press them, the thickness of cotton seeds oil meal (de-oiled cake) is 1-1.5 mm.