Product List
Hot Product
Small Oil Pressing Line
Small Oil Refinery line
YZS 100 Screw Oil Press
YZS 100A Integrated Oil Press
YZS 130 Screw Oil Press
YZS 130A Integrated Oil Press
Related Posts
Latest News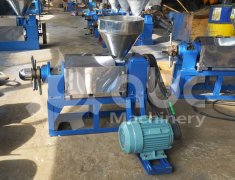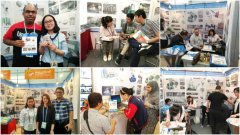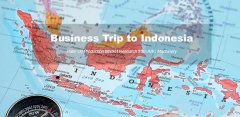 oil mill profit analysis India

|
related posts
|
Market Analysis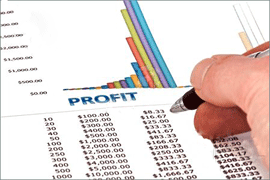 Edible oil is the major elements of our meals and every person uses of various edibles oils in food every day in one or the other form. Many regions of India are quite prosperous in respect of the oil seeds, especially Madhya Pradesh. There are mainly two methods of extracting oil from the seeds> Expelling method and solvent extraction method. Boiler and steam kettle is quite important if oil has to be extracted out of ground nuts cottonseeds, soyabean and castor seeds. The quantity of oil would increase by 2%.
There is ever green demand for oil. Because every house hold and hotel use oil every day in food items like curries and biryanies etc. Since it is a consumer product the market is growing.
Oil Manufacturing Process
Expeller is used to extract oil out of oilseeds. Oil expellers of varying capacity are available in markets ranging from 30 Kg to 300 Kg per hour. Filter pres is used for filtering the oil extracted out of oilseeds. The use of filter press would be relevant only if the entrepreneur himself extracts the oil from the seeds and sells it himself. But if the enterprenuer wants to extract oilon the basis of job work, he would not require filter press.
Production Capacity per Year
| Capacity | Selling Price (Rs.) |
| --- | --- |
| 12000 Ltrs per annum | 62 Per Ltr |

Project Cost / Capital Investment
| Description | Amount Rs. |
| --- | --- |
| Preliminary & Preoperative Expns | 3000 |
| Fixed Capital | 89000 |
| Working Capital for 1 month(s) | 56640 |
| Total Project Cost | 148640 |

Means of Finance
| Description | %ag | Amount Rs. |
| --- | --- | --- |
| Promoter Contribution | 15% | 22296 |
| Subsidy /Soft Loan | 20% | 29728 |
| Term Loan | 65% | 96616 |
| Total | | 148640 |

Financial Aspects
A: Fixed Capital
1. Land and Buildings : Rented 3000 per month

2. Machinery and Equipment
| Description | Qty. | Rate | Amount Rs. |
| --- | --- | --- | --- |
| Expeller | 1 | 35000 | 35000 |
| Filter press | 1 | 15000 | 15000 |
| Boiler for 4 volts | 5 | 1600 | 8000 |
| Steam kettle | 1 | 13000 | 13000 |
| Balance , weighs | 1 | 8000 | 8000 |
| Other equipment | 1 | 10000 | 10000 |
| Total | | | 89000 |
B: Working Capital

1. Salaries & Wages (per month)
| Description | Nos. | Sal/mon. | Amount Rs. |
| --- | --- | --- | --- |
| Supervisor/Entrepreneur | 1 | 2500 | 2500 |
| Skilled workers | 1 | 2000 | 2000 |
| Total | | | 4500 |

2. Raw Material (per month)
| Description | Unit | Qty. | Rate | Amount Rs. |
| --- | --- | --- | --- | --- |
| Ground Seeds | Kgs | 600 | 22 | 13200 |
| Mustard | Kgs | 1890 | 16 | 30240 |
| Total | | | | 43440 |

3. Utilities (per month)
| Description | Unit | Amount Rs. |
| --- | --- | --- |
| Power | LS | 1000 |
| Water | LS | 200 |
| Total | | 1200 |

4. Other Expenses (per month)
| Description | Amount Rs. |
| --- | --- |
| Transportation Expenses | 2000 |
| Advertisement Expenses | 500 |
| Consumeble Stores | 1000 |
| Miscellaneous Expenses Total | 1000 |
| Total | 4500 |

5. Total Working Capital (per month)
| Description | Amount Rs. |
| --- | --- |
| Rent | 3000 |
| Salaries and Wages | 4500 |
| Raw Material | 43440 |
| Utilities | 1200 |
| Other Expenses | 4500 |
| Total | 56640 |

Cost of Production(Per Year)
| Description | Amount Rs. |
| --- | --- |
| Total Working Capital | 679680 |
| Depreciation | 13350 |
| Interest | 11594 |
| Total | 704624 |

Turnover(Per Year)
| Description | Qty. | Rate Rs. | Amount Rs. |
| --- | --- | --- | --- |
| Ltrs per year | 1200 | 62 | 744000 |
| Total | | | 744000 |

Fixed Cost
| Description | Amount Rs. |
| --- | --- |
| Depreciation | 13350 |
| Interest | 11594 |
| Rent | 36000 |
| Salaries & Wag | 21600 |
| Other Expenses incl. Utilitie | 27360 |
| Total | 109904 |

Profit Analysis& Ratios
| Net Profit | Percentage of Profit on Sales | Percentage of Return on Investment | Break Even Point |
| --- | --- | --- | --- |
| 39376 Rs. | 5% | 26% | 74% |