Product List
Hot Product
Small Oil Pressing Line
Small Oil Refinery line
YZS 100 Screw Oil Press
YZS 100A Integrated Oil Press
YZS 130 Screw Oil Press
YZS 130A Integrated Oil Press
Related Posts
Latest News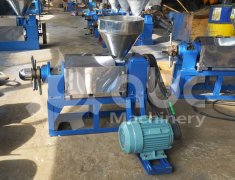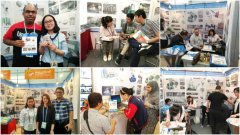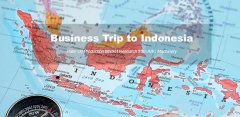 palm oil fractionation line

|
projects
|
Progject Introduction
1. Project Name:
10tpd palm oil fractionation line
2. Installation Site: Abidjan, Cote d'Ivoire
3. Installation and Debugging Time: April, 2015
4. Technological Process:
Palm oil- Heating - Cooling - Filtering - Palm olein
- Palm stearin

Palm oil fractionation is a kind of new oil processing technology, with the adoption of this dry fractionation can get different melting point of palm oil products such as 10 degree,14 degree, 18 degree, 24 degree, 33 degree, 44 degree, 55 degree, at the same time can also be used for processing of cottonseed oil, fish oil and lard oil, improve the added value of the oil products, increase the economic benefit of enterprise.
The 10TPD palm oil fractionation processing technology developed by our company enjoys the features of advanced technology and full computer automatic control, it could control the temperature curve precisely, this processing technology has low invest cost, high yield rate of liquid oil, high purity of solid fat, high economic benefit.
Pictures taken after Installation and testing for the production equipment
1. Fractionation Workshop

2. Crystallizing and Filtering

3. Palm Oil after Fractionation

4. Electric Control Cabinet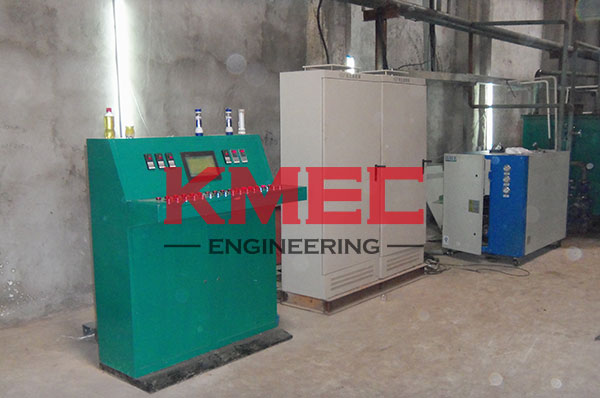 5. Photo Taken with the Customer